Casa Di Lumo
Calini Coffee Table
Customer Reviews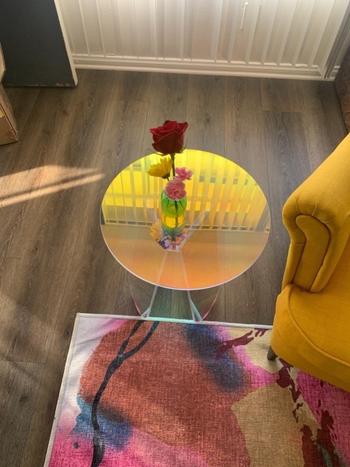 10/21/2021
Stunning
I got this as a gift for my sister's housewarming, and it's an absolute hit. It's so stunning and fits the decor perfectly.
Bethlihem B.

United States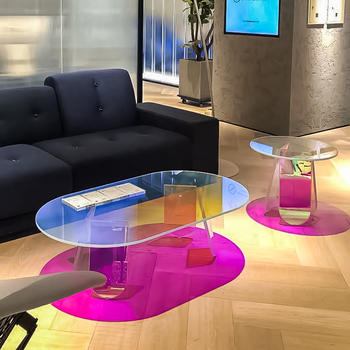 08/14/2021
A truly marvelous coffee table set. It was packaged extremely well, and delivered to London, UK in 5 days. The coloured effects at different angles are magnificent. Extremely pleased with my purchase!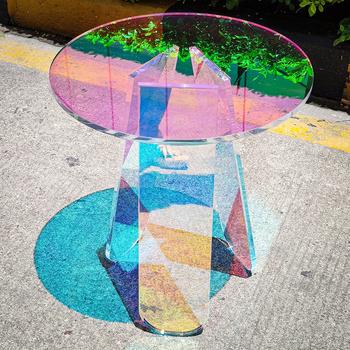 08/09/2021
This table is truly magical. I've also been using it in our little patio in the backyard, and the reflections are unbelievable. Will be ordering the large one too!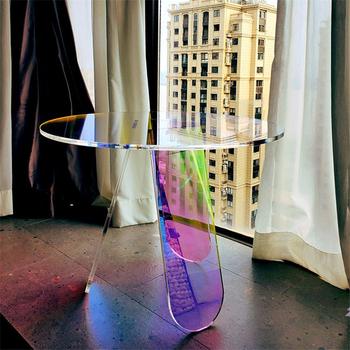 08/02/2021
Super quick to assemble. Impressed with the quality, and definitely worth the price. Thank you for quick responses from customer support.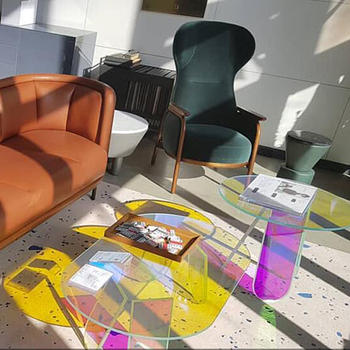 07/27/2021
A truly magnificent table set for my living room. The gradient lighting effects from the tables are exactly as pictured, it's like magic. Depending on the direction of sunlight, the tables reflect some really cool colours. Super happy with my purchase, thank you!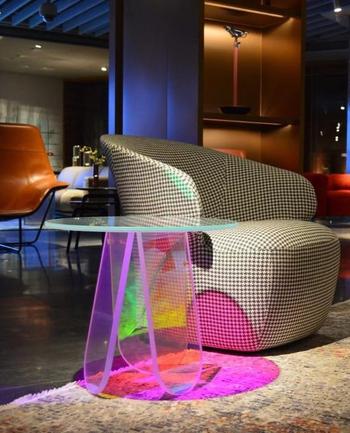 07/25/2021
A luxurious addition to my master bedroom, very impressed. Package was very well protected, delivered in 4 days to LA.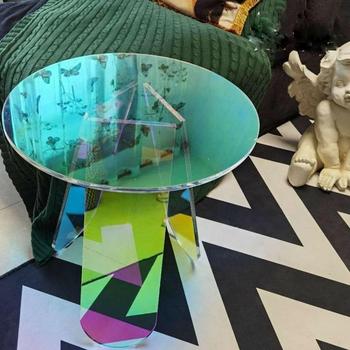 07/21/2021
Gorgeous gradient colours, its so cool to see them change throughout the day. Never seen something like this before, it's a must have!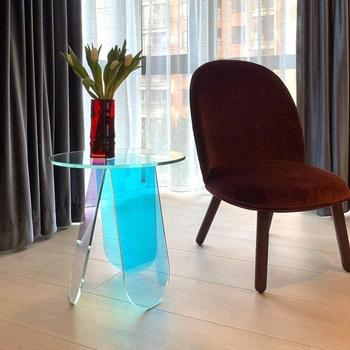 07/09/2021
I bought this table because of how much I loved the unique colours it creates. Looks wonderful in my condo, especially when the sun shines through.
12/11/2021
End table
This item was a little difficult to put together. I would have liked it to be a few inches taller. But it is beautiful.
Noella C.

Canada
12/10/2021
LOVE it
Such a unique piece to have on display, really eye catching - changes throughout the day
Rebecca T.

United Kingdom
11/02/2021
Calini Coffee table
I am obsessed with this item, it's perfect. Communicating with Casa was a breeze and super easy.
Alice K.

Australia
10/04/2021
Calini Coffee Table
Great customer service ! Very quick delivery especially considering the times. Love the table as well. I would definetly deal with this company again.
Gabrielle H.

Australia
07/14/2021
Beautiful table set. Quick delivery with DHL.
07/01/2021
Very cool tables, will be ordering one more. Slight delay in shipment, hope my next order will be quicker.